About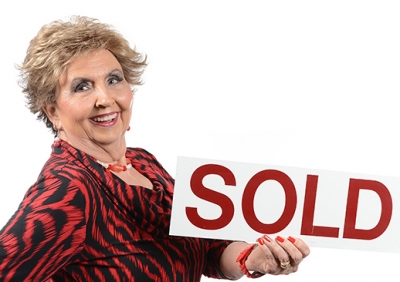 Ottie, along with her husband Bill, have always owned their own business. Ottie was an Interior Designer for many years. She first went into real estate in 1979 but in 1982 she set it aside to focus more on her Interior Design Business. In 1991 she went full time into real estate.
Ottie is very committed to working with Buyers and Sellers. For the past 29 years Ottie has worked with custom home builders in building custom homes. Ottie is a specialist in helping people design a home or find an existing home to accommodate their lifestyle. She incorporates her many years as an Interior Designer into the planning and achieving the perfect home for a family.
Ottie helps home buyers assess their needs in a home. Considerations such as single homeowners, single parent, family with young children or teenagers, empty nesters, or a family member with disabilities. and the family"s entertainment requirements. These things are important and make a difference when choosing a home.
If you are selling a home, land, ranch, or commercial property Ottie has the knowledge to help you. Ottie will provide a Market Analysis for you. She is familiar with this area and has the knowledge to help set the right price for your property.
She promotes and advertises your property numerous ways. Here are just a few. MLS, Realtor.com, A "For Sale" sign on your property, listed on her company website, on Lands of Oklahome which is part of Lands of America, Facebook, Zillow, Homes.com, Mail outs, Email mail-outs, information sheets, newspaper ads, and many other ways. Ottie is an expert at finding the "right people" for the "right home"
Ottie Riddle Real Estate also does Property Managerment. If you need to rent a home, call her. If you need someone to manage your rental property call Ottie.
Call Ottie today and let her help you with all your Real Estate Solutions, buying, selling or renting your property!